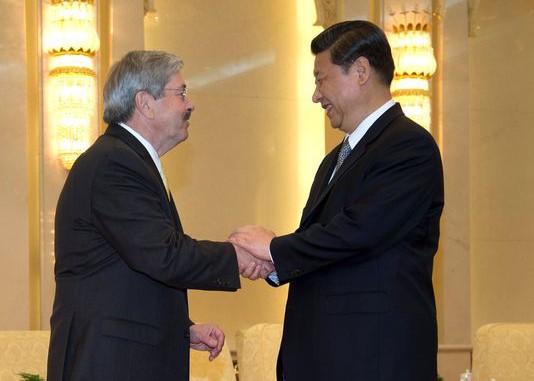 Terry Branstad, the governor of Iowa and a personal friend of the Chinese Regime´s Leader Xi Jinping, has been chosen as the next American ambassador to Beijing by the President Elect, Mr Donald Trump.
Appointing someone with such close connections to Xi Jinping comes as an indication that Mr Trump as president will take a less combative stance against China, the world's second largest economy, than during his election campaign.
Mr Branstad first met Mr Xi when the Chinese leader travelled to Iowa in 1985 during a sister-state exchange. At the time the now Chinese president was a young agriculture official, working as director of the Feed Association of Shijiazhuang Prefecture.
The two men bonded over their their mutual understanding and interest in agriculture and saw each other several times thereafter. The Iowa governor put on a lavish dinner for Mr Xi in Des Moines, the Iowa capital, in 2012.
What is more surprising and not widely reported is that the Chinese President in the 1980s told Mr Branstad that he would become the "top Chinese leader". This stunning report was coming from Epoch Times Chinese Version on the 9th of December.
Today it´s 2016 and the Chinese Communist Party is in dire straits just like the rest of the world. Morality is dropping faster than ever and many people don´t believe in anything except themselves and fulfilling their personal desires. At the same time there is conflict looming in the world.
According to prophecies the CCP reign will last for 70 years(Bible, Sibyl prophecies etc) and that makes 2019 the last year of power for the CCP and Xi Jinping if they are correct in their predictions. That would also make Xi Jinping´s prediction come true.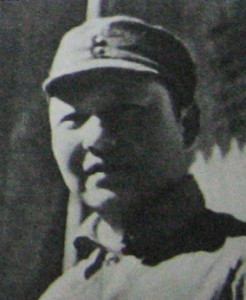 Xi Zhongxun, father of Xi Jingpin, Was Propaganda Minister Under Mao Zedong
At the same time, let´s remember that the father of Xi Jinping was the propaganda Minister of Mao Zedong making Xi Jinping a key figure of the inner elite in China. Judging by how the marxists historically have only chosen people from their inner elite it was perhaps decided already 30 years ago in the inner circle that Xi would take over as the Chinese regime leader in 2012. The CCP has always paid tremendous attention to prophecies and rest assured that they knew about the 2019 timeline 30 years ago.