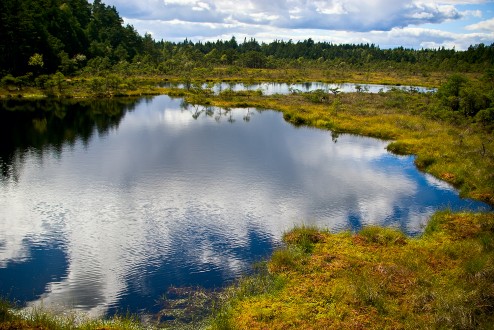 The Sister Lakes Are Very Close To Merging(© Sagobygden).
This prophecy is shocking and recounts a terrifying family tragedy from ancient times. Instead of giving a certain year when the world will end it shows three growing lakes that gradually merge together. Two lakes have already merged and when all three lakes merge it is said that "The End Of The World" will arrive. This is in line with many other prophecies who all mark the period of 1999-2027 as the End Of Times.
In the south of Sweden there is an ancient legend called "Systersjöarna" which means "The Sister Lakes". The story began many centuries ago when a rich farmer in the province of "Småland" was informed by a seer that his three daughters would be slain by their elder brothers. As a precaution the farmer sent his three sons very far away to the north of the country where the sons stayed with their relatives. The relatives were informed that they were not allowed to let his sons leave the north under any circumstances.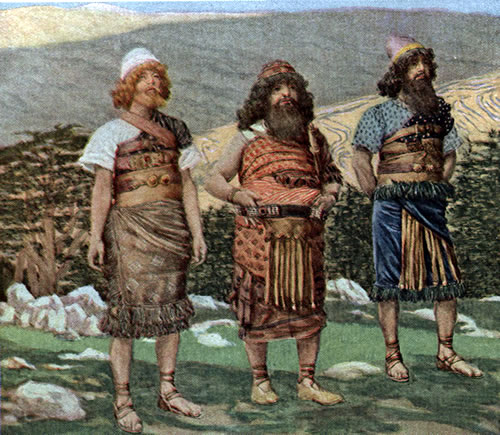 Like Noah The Farmer Had Three Sons
The sons grew old and nobody could stop them from leaving their foster home. They started to travel south and finally reached their home land without knowing that it was their birth place. In the forest they met three young girls. The boys immediately proposed to marry the girls without knowing that they were their sisters. The sisters rejected their marriage offers and were then killed by their brothers. The brothers stole their clothes and then happened to knock on the door of their father´s farm. Their father saw his daughters clothes and pulled his sword and killed all his sons.  Shortly afterwards he realized that he had killed his own sons and shocked by grief he drowned himself in the nearby lake.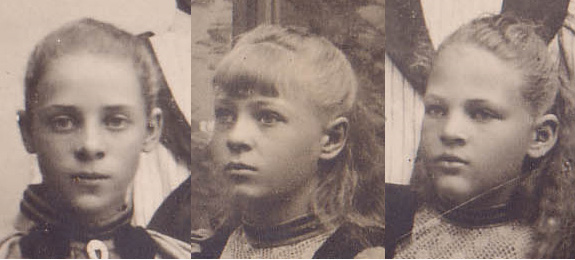 The three sisters gave rise to three lakes at their gravesites. The lakes are merging in accordance with prophecy. These sisters have no relevance to this story.
Where the three sisters were buried three small lakes formed. And the legend states that when the lakes merge together this world will pass away.  Two of the lakes merged a long time ago and the third lake is now very close to merging with the other two lakes. This is due to spring water constantly being refilled, expanding the lakes. Will this terrible prophecy come true? Will the three sisters be vindicated? Time will soon tell.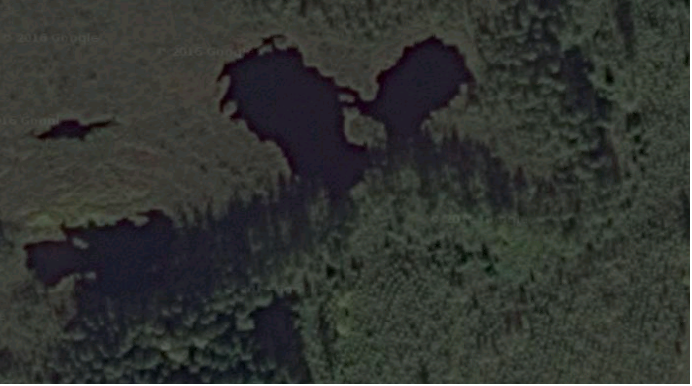 Google Maps Gives Some Clue About The Three Lakes Merging Together